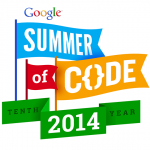 We are lucky to have Vignesh Panneerselvam working on the SCORM plugin as part of Google Summer of Code this year – there are 3 main areas of focus for his work:
Improving the built-in navigation buttons
I don't think the navigation buttons in Moodle have ever worked correctly – we've made incremental improvements but I'm hoping Vignesh will help to sort out the remaining issues.
Performance improvements.
There are a number of areas in the SCORM code that don't perform well on larger sites – one of our clients has over 250 Million records in the SCORM tracking tables and any small improvement to performance can make a large difference to the operation of the server.
Code Cleanup
Moodle's Coding guidelines have improved/evolved over time and we haven't always kept up to date in the SCORM code – Vignesh will help us to tidy this up a lot.
Vignesh has already made some useful contributions to the SCORM code – I'm looking forward to working with him as he improves the SCORM code.